This week we have been preparing for Mickey's Not So Scary Halloween Party but outside it isn't feeling like Fall yet. I decided that nothing says Fall in Florida like faking it with a pumpkin recipe. I was thinking about Pumpkin Pie but I felt like I needed something new and different. That is why I created this pumpkin pie cake crock pot recipe. It's a combination of the deliciousness of pumpkin pie with the texture of a moist cake. I'm sure you will enjoy it. I know we did.
Pumpkin Pie Cake Crock Pot Recipe
I did take some inspiration from the amazing Pumpkin Pie my friend Surviving a Teacher's Salary makes. I also looked at this recipe from Betty Crocker to learn about cooking a cake in the crock pot.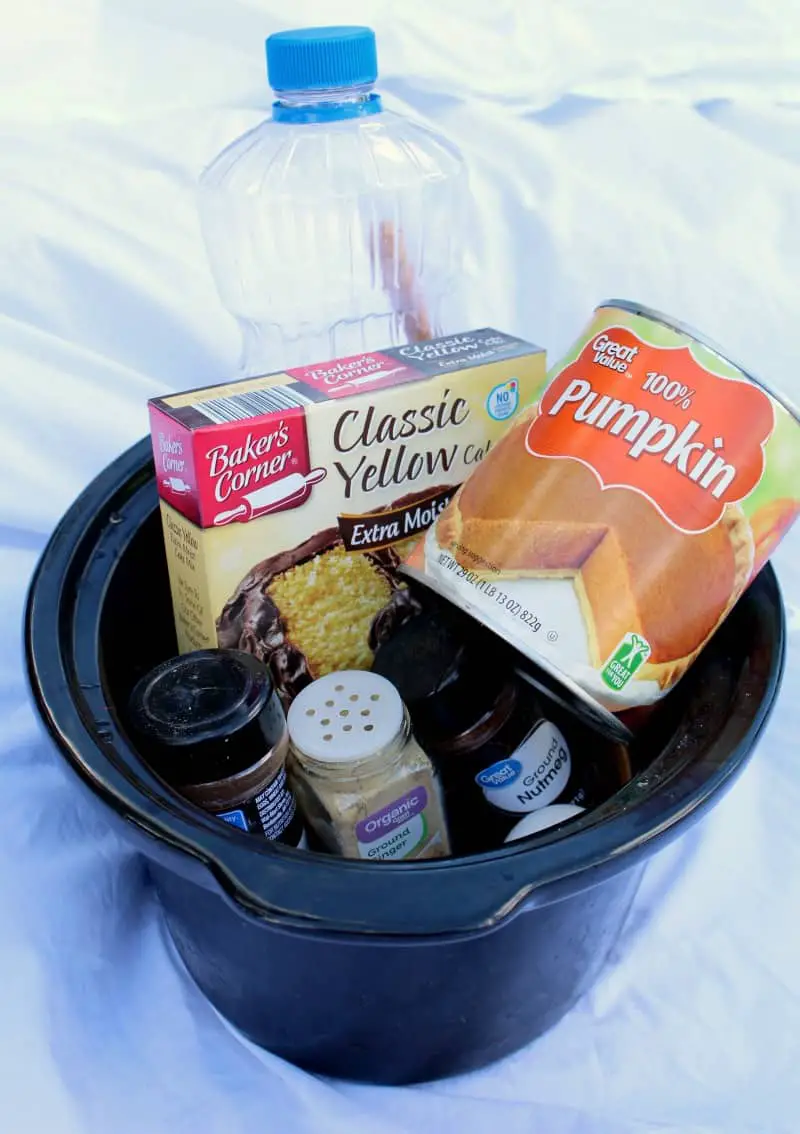 Ingredients
Yellow Cake Mix
Non-Stick Cooking Spray 
15 oz Pumpkin Puree.   *I used a 15 oz can. You could also do 2 cups.
3 Eggs
1/3 Cup of vegetable or canola oil
1 Tablespoon Nutmeg
1 Teaspoon Cinnamon
1/4 Teaspoon Ground Ginger
Make your Pumpkin Pie Cake
Start by mixing together your dry ingredients. This will help your flavors to spread through easily.
Add all wet ingredients and your pumpkin puree. 
Make sure to mix well. You don't want the little white pieces like the images above.
Spray the inside of your crock pot with your cooking spray. – This is to keep it from sticking to the sides.
Cook on high heat for 2 hours and 15 minutes or until a knife inserted into the middle comes out clean. 
Once you let it cool slightly, add to your bowl or cup. You can serve it fresh from the crock pot if you want. We ate it that way and it was so delicious!
Top with vanilla ice cream and enjoy. – We were talking and we think this would also be really delicious with cool whip like you would with a pumpkin pie.
Looking for more?